Power / Water / Gas Meter Monitoring
| | |
| --- | --- |
| Product: | Remote Power/Utility Monitor |
| Communications Options: | Cellular or Satellite |
---
Overview
ROM's power monitoring solution can interface with modbus based power meters, including ION meter systems. ROM Communications can provide assistance in selecting an appropriate metering system for your need, or interface with an existing power system.
Key electrical properties such as peak kWh and other power usage properties can help identify time periods where energy can be used more efficiently, such as power reduction at night or power reduction during peak usage times.
Multiple Meters
In addition to monitoring power meters, the ROM metering solution can monitor any MODBUS device or pulse meter devices, such as water or gas meters. By metering additional devices, the full resource usage of your facility can be monitored.
Data
Data is transported periodically through the day and is displayed on a web interface. The web features user access controls, SMS/email/voice alarm notifications, graphing, and report generation.
Data can also be transported to an existing power application using a FTP or other data transport service.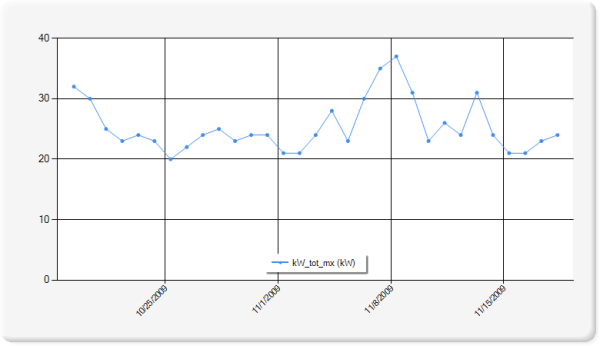 Designed to meet your needs
ROM Communications' hardware platforms can be modified or expanded to meet your exact needs. In addition, ROM is currently developing a second generation of power monitor products, allowing for a friendly touch screen user interface, improved over-air updates, and additional troubleshooting tools. Please contact our sales department for more information or to discuss your power monitoring needs.