Vessel Monitoring System (VMS)
| | |
| --- | --- |
| Product: | ROMTrax Wi-Fi (VMS-9602) |
| Communications Options: | Satellite |
---
Information below from the Fisheries & Oceans Canada VMS Brochure.
What is the Vessel Monitoring System (VMS)?
VMS is a satellite based, near real time, positional tracking system. These devices consist of a Global Positioning System (GPS) and a satellite data transmitter that provides information on the vessel name, locations and activity. License conditions in certain fisheries require that fishing vessels carry a VMS unit approved by Fisheries and Oceans Canada. VMS is not intended to replace existing mandatory safety equipment.
How does it work?
A VMS unit is about the size of a small radio with an antenna. Data is sent to a satellite orbiting the earth, relayed to a station on the ground and then sent to the designated vessel-monitoring centre in near real time or at a pre-determined time intervals.
VMS units are available with a backup battery that allows it to continue to operate in the event of a vessel power failure.
What are the benefits of VMS?
Conservation:
VMS provides Fisheries and Oceans Canada with important information to manage fisheries resources.
VMS improves compliance with fisheries regulations by providing regular positional information of vessel activity.
VMS improves the cost efficiency of the observer deployments and monitoring conducted under the dockside monitoring program.
VMS provides fisheries and oceans Canada with additional information about the status of fish stocks and fish movement by contributing to increase accuracy and timeliness of catch and effort information. This data provides valuable information to ensure the continued to stain a book management of fishery resources.
Data Communications:
The VMS unit has a two-way data communication port that can provide e-mail access while it is at Sea with the addition of a laptop computer. This allows the crew on board the vessel to communicate directly with their family and friends.
How much does the ROM VMS system cost?
Please visit the webstore for current hardware pricing.
What is Text Anywhere?
Text Anywhere service is provided with all of our VMS plans, including 2-way cell text message and email service. Using any modern web browser on a laptop or smart phone, you can send and receive text messages from your vessel to any email address or any north american cell number.
Click here for more information about Text Anywhere.
What you need to know before going fishing...
You need to contact your local Fisheries Manager to find out your fisheries VMS requirements.
You need to purchase a approved VMS unit, such as the ROMTraX Wi-Fi and monthly network access plan.
You need to fill out required the DFO (VMS) form, sign it and fax / mail to the appropriate office listed on the form .
You need to install your new VMS unit on your vessel. Check out how easy the ROMTraX WiFi is to install here.
Remember to check you unit is working before going fishing. ROM's 'Friends and Family' website allows our customers to view their vessels location.
What is Friends and Family?
ROM's 'Friends and Family' website allows loved ones to locate your vessel's last known position and display it on a interactive map using a browser. This feature requires a password, which is supplied after you purchase a ROMTraX Wi-Fi unit.
You can check out the 'Friends and Family' website by clicking on the 'Friends and Family' icon below.

Where can I get a ROMTraX Wi-Fi unit?
You can purchase a ROMTraX 24 hours a day by clicking on the 'Buy it Now' button below or call us at 1-877-860-3762, ext 200 from Monday-Friday 8:30am - 4:30pm Pacific Time.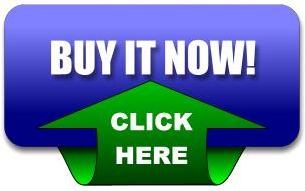 A list of approved units is available on Fisheries and Oceans Canada's website. http://www.dfo-mpo.gc.ca